Scientific Reasoning
Scientific Reasoning
The General Education Outcome for Scientific Reasoning is students will be able to describe the methods of inquiry that leads to scientific truth and to distinguish science from pseudo-science. Five course-level outcomes are mapped to scientific reasoning in 16 courses and assessed every other year. Figure 6 represents the aggregated percentage of course-level targets that were met and not met in 2015-2016 and 2017-2018.
Figure 6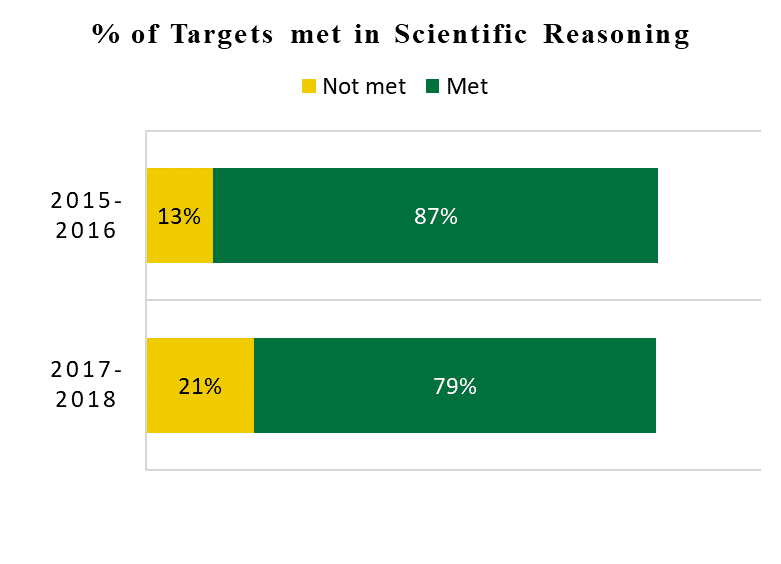 Interventions in response to scientific reasoning results
Adjustments including course and pedagogical changes within individual courses have occurred based on the assessment results. The changes have been implemented prior to 2017 and 2019 collection cycles.