Written Communications
Written Communications
The General Education Learning Outcome for Written Communications is students will be able to apply knowledge of writing processes by using invention, organization, and revision for a given purpose and audience. Five course-level outcomes are mapped to written communications in two courses and assessed every other year. Figure 2 represents the aggregated percentage of course-level targets that were met and not met in 2015-2016 and 2017-2018.
Figure 2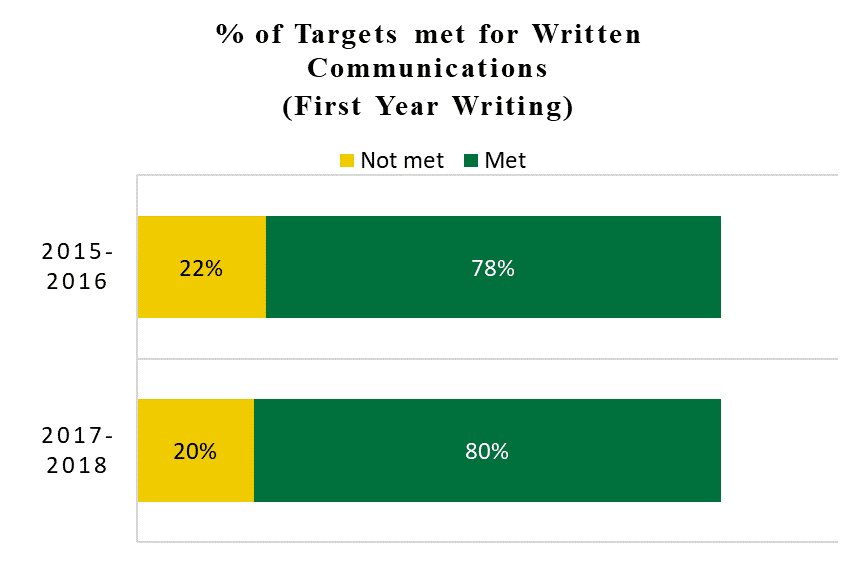 Interventions made in response to the written communication results
The First-year writing program has sought to hold their assessment methods steady in order to accurately measure what's changing as an effect of what they do. This has included measuring all five SLOs in one year with the same 4-point rubric and will continue with the next collection in 2019.