Spanish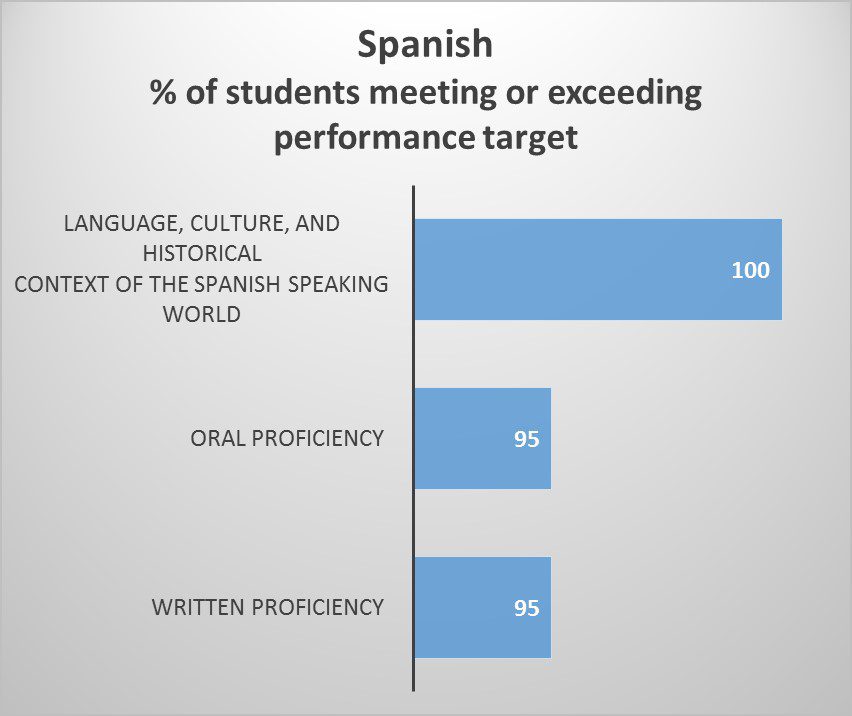 Spanish BA student learning outcome statements
Assessment Plans:
Student learning outcomes assessments are scheduled every semester.
Instruments/Artifacts:
The Simulated Oral Proficiency Interview (SOPI) from the Center for Applied Linguistics.
Writing samples
Students portfolios
Wisconsin Test
Rubrics provided by the American Council of Teachers of Foreign Language.
Acceptable Target:
80% of students assessed will meet or exceed target
Use of Learning Evidence:
No changes were made this year
Return to CLAS Student Learning Outcomes Assessment main page.